If you dreamed for 30 years, it would be hard to blame you if you forgot what reality was. We've been plugged into the fiscal-state Matrix for so long now, many market participants don't know there is a free market reality separate from this Fed-rigged cocoon they were born into.

The entire state-driven economic and financial fantasy that has been building for more than 30 years is now squarely in harm's way.

The former always depended upon Washington based stimulus, subventions, bailouts and booty. But now having attained an asymptotic high, the Great Bubble is stranded with no Washington fixers to keep it going; instead, it is fixing to slide into a long night of deflation, disorder and decay.

That is to say, we printed 2,870 on the S&P 500, $19.7 trillion of GDP and $97 trillion of household net worth, but those stats weren't the embodiment of sustainable capitalist prosperity; they were the fruit of a $68 trillion national LBO, a central bank-driven financial asset bubble that has no historical antecedent.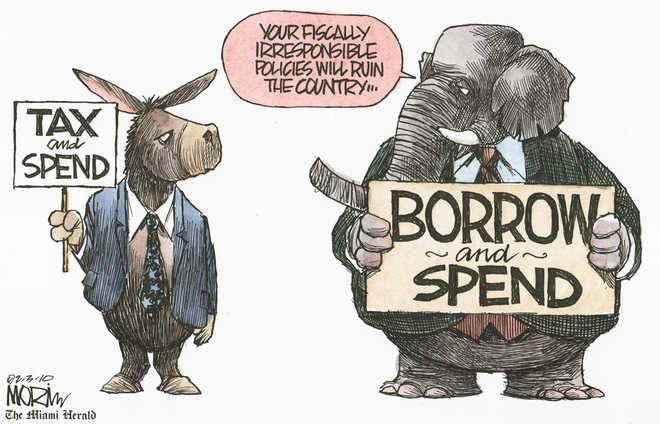 And remember when fiscal conservatism was a rising political force, a vocal voice at the table opposing runaway debt issuance?

The opposite of that is at play now, as Congress gives the green light to thousands of pages of spending they have neither read nor reviewed:

$1.3 trillion omnibus appropriations bill which encompassed 2,232 pages of fiscal largesse. While it funded every single agency of government at startlingly higher levels, not a single member of Congress had actually read it during the 24 hours between when it was printed and when it was enacted.

The heart of the bill---a $695 billion defense appropriation for the current fiscal year---is the real tell. That represents a staggering $80 billion annual increase over the previous DOD spending caps---meaning that the Warfare State has busted loose from any vestige of restraint and rationality.